Yuk simak daftar pemenang Content Awards & Global OTT Awards 2023. Ajang Busan International Film Festival (BIFF) memiliki sejumlah rangkaian acara. Salah satunya adalah Content Awards & Global OTT Awards 2023 yang digelar pada Minggu, 8 Oktober 2023.
Film Moving yang dibintangi oleh Jo In Sung dan Han Hyo Joo memborong 6 piala termasuk Best Newcomer Actor yang diraih oleh Lee Jung Ha. Berikut daftar lengkap pemenang Content Awards & Global OTT Awards 2023!
Baca juga: Deretan Pemenang MTV VMA 2023, BLACKPINK Raih Group of The Year
Daftar Pemenang Content Awards & Global OTT Awards 2023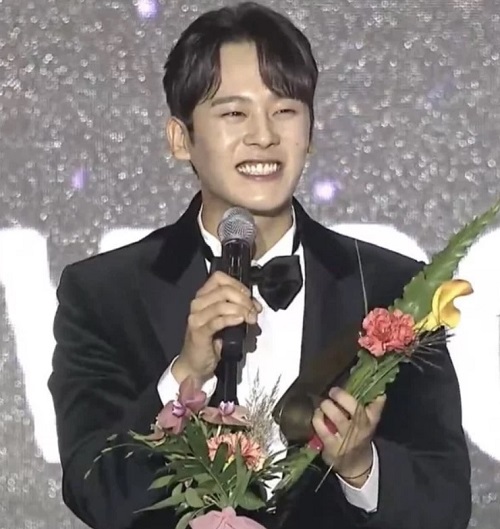 1. Best Creative: "Moving"
2. Best OTT Original: "Weak Hero Class 1"
3. Best Asian TV Series: "Scoop"
4. Best Reality & Variety: "Physical: 100" & "Let's Feast Vietnam"
5. Best Director: Xin Shuang
6. Best Writer: Kang Full
7. Best Lead Actor: Ryu Seung Ryong
8. Best Lead Actress: Karishma Tanna
9. Best Supporting Actor: Hsueh Shih Ling
10. Best Supporting Actress: Lim Ji Yeon
11. Best Newcomer Actor: Lee Jung Ha
12. Best Newcomer Actress: Go Yoon Jung
13. Best Visual Effects: "Moving"
14. Creative Beyond Border: "Transit Love Season 2" & "One Day Off"
15. Rising Star of the Year: Jun SEVENTEEN (II) & Buffy Chen
16. Special Award: Yuya Yagira
17. Special Contribution for OTT Industry: Watcha
18. Special Contribution for K-Content: VIU & KOCOWA
19. New Technology: TVING
20. Lifetime Achievement Award: Kim Jong Hak
Baca juga: Song Hye Kyo Raih Daesang, Inilah Daftar Lengkap Pemenang 2nd Blue Dragon Series Awards
BIFF sendiri masih akan berlangsung hingga tanggal 13 Oktober 2023 mendatang. Selain menggelar sejumlah penghargaan, BIFF juga merilis film & serial TV baru yang dihadiri oleh aktor dan aktris dari Korea Selatan dan banyak negara lainnya.
---
Share to: